Create and manage your online reading groups
Start your own reading platform and customize it to meet your library's needs.
A new reading experience for your users.
Managing an online reading group has never been so easy.

ReadGroups is a service that allows you to create and manage an online reading platform.
Through a modern web interface specially designed to respond to the needs of an online reading group, it pretends to be a partner for libraries and educational and cultural institutions aimed at promoting reading.
ReadGroups provides different tools to dinamize your reading groups: discussions, chats, polls, quiz and the integration of Twitter, Facebook and YouTube, among others. And finally, it allows you to modify the look & feel of the platform in order to offer a unique experience to your users.
ReadGroups. Gestiona grupos de lectura online from GreenData on Vimeo.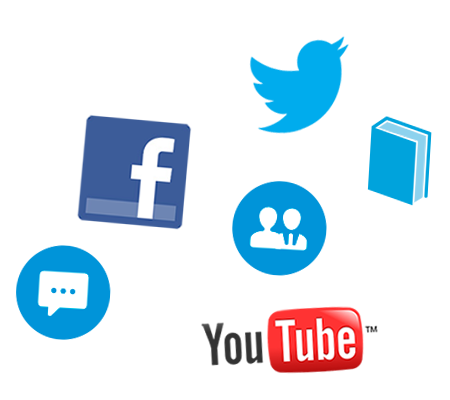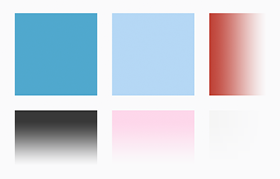 Your own reading platform
Create your own online reading platform and customize the look & feel. Put your logo and change the header, so your users can feel like being in your library.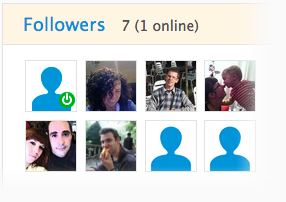 Reach your users
Traditionally, it has been hard to reach some people such as the young adults or the ones that don't have time to come to the library. With ReadGroups, you can start a reading service specifically aimed at this audience.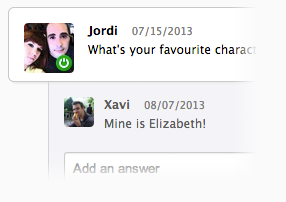 Simple is better
ReadGroups has been designed to be simple, easy to use and modern at the same time, for both the librarians and the end users. Setting up your platform and your reading groups will take only a few minutes!

Once upon a time in a library...
Read about our success stories.
The Public Library of Lleida started its first online reading group in March 2013. It took place between March and June, before the summer holidays. Unlike the other groups of the library, this one was developed entirely through the Internet.
The group was focused in science fiction literature and attracted different kind of people: from regular science fiction readers, to people that had never read any novel of the genre. Some of the participants explained that they couldn't come to the library and participate in the normal reading groups and that this group brought them the opportunity to share their thoughts with other readers.
According to the library itself, the group has been a total success. It has received over 250 comments, distributed among the four books that has been read and commented: The road, by Cormac McCarthy, Cold Skin, by Albert Sánchez Piñol, Mecanoscrit del segon origen, by Manuel de Pedrolo (one of the most known science fiction novels written in catalan), and Solaris, by Stanislaw Lem.
The library will start a second edition of the reading group and they expect it to be as successfull as the first one.